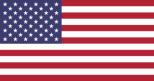 Railways in
Alaska
and Yukon, Canada
Alaska is one of the 50 states of the United States of America, but it has never had any physical connection by rail with the rest of the country. It is therefore treated separately on this page. Similarly, the railways of the Yukon have never been physically connected to the railways of the remainder of Canada.
White Pass and Yukon Route Railroad
The first railway in Alaska was the Alaska Central Railroad, opened in 1903 from Seward for about 50 miles (80km) north to a point between Grandview and Spencer. Heavy tunneling beyond here bankrupted the company but, with government help, the line was eventually to and beyond Fairbanks as the Alaska Railroad. The standard (4ft 8½in, 1435mm) gauge line remains in operation today as a vital lifeline for Alaskan communities. Passenger and freight services operate.
A number of minor railways sprang up and disappeared in Alaska over the years, but only one other line remains in use today, and it is the only one with an international connection. Between 1898 and 1901, the Pacific & Arctic Railway and Navigation Company constructed a line to link the docks at Skagway with the newly opened goldfields of Klondike and the Yukon. It ran from Skagway to the Canadian Border at White Pass, where it connected with the British Columbia Yukon Railway. This in its turn connected with the railway of the British Yukon Mining, Trading and Transportation Company (later the British Yukon Railway), which continued to Whitehorse and Pueblo in Yukon Territory, Canada. All three lines were built to 3ft (914mm) gauge. Traffic declined over the years, but towards the end of the 20th century saw a revival as an important tourist attraction in its own right. This is the role that the lines play today, being marketed together as the White Pass and Yukon Route. Trains run between Skagway, Alaska and Carcross, Yukon. The section between Carcross and Whitehorse is out of service.
In 2019, legislation was passed by the state government of Alaska which would permit the construction of a new railway connecting with the national rail network of Canada and through Canada with the 48 contiguous states of the USA. The railway would connect with an extension of the existing Alaska Railroad at a point known as Delta Junction, southeast of Fairbanks, and run via Yukon and northern British Columbia to junctions with CN near Edmonton and Fort McMurray in Alberta.