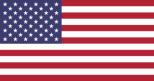 Railways in the
Northern Mariana Islands
Derelict steam locomotive at Sugar King Park on the island of Saipan.
In the early 1920s, a Japanese entrepreneur established a sugar mill on the island of Saipan, supplied by local plantations. Similar facilities were subsequently established the neighbouring islands of Rota and Tinian. Each of the plantations had its own narrow gauge railway network.
The mills were destroyed during World War II and did not reopen. Various relics of the railway remain, including a locomotive displayed in Sugar King Park, Garapan, Saipan. It is in poor condition, restoration seemingly limited to the application of some paint to an otherwise derelict locomotive. Another locomotive exists on the island of Rota.
© 2016-2020 Glyn Williams
Photo image by Abasaa from Wikimedia Commons