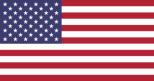 Railways in
Puerto Rico
The Tren Urbano at Deportivo station in Bayamón
The first railway in Puerto Rico was a horse tram line in the city of Mayagüez, opened in 1875. It was followed a few years later by a steam tramway between the capital, San Juan, and the town of Río Piedras. Both systems were later electrified and the San Juan system expanded. The Mayagüez tram ceased operation in 1926 following earthquake damage. The San Juan tram network closed in 1946, the victim of competition from cars and buses.
The first dedicated passenger and freight railway opened in 1891 from San Juan to Manatí, the first section of a line to Ponce. It was constructed by a Spanish company to metre gauge. Following US annexation of the island, the line was taken over in 1902 by the American Railroad of Puerto Rico. Subsequent extensions led to a network some 300 miles (500 km) in extent. A few short feeder railways served the sugar cane industry; and some short lived industrial railways had been used for construction projects such as the hydroelectric dams on the Río Blanco, and the Ramey Air Force Base.
Passenger traffic on the main line network ceased in 1953, and the majority of freight services in 1957. A few short sections of line serving the sugar cane industry survived into the 1980s. One of these, a 4 mile (6.4 km) line at Arroyo, was reopened as a tourist passenger operation, the Tren del Sur, in 1984. This ceased operation in 2005 and despite proposals for its reinstatement has remained closed since.
In 1988 a short (¼ mile, 0.4 km) standard gauge (4ft 8½in, 1435mm) line was built to connect the pharmaceuticals plant of PharmaChem, later Chemex, with the port of Ponce. A train ferry provided a link from there to Mobile, Alabama. This operation closed in 2010.
In 2004 a new 10.7 mile (17.2km) metro system opened serving San Juan and neighbouring communities. It is built to standard gauge.
Tren Urbano San Juan metro (Site mainly in Spanish with some information in English)