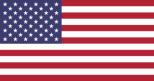 Rail Freight Carriers in
Maine
The Katahdin Railcar Services railcar repair facility in Derby.
Long Haul Railways
Further details
CPKC, CSX, Providence & Worcester Railroad
International Railways
CPKC crosses the Canadian border between Lowellton and Ditchfield, Quebec
NBM Railways crosses the Canadian border in several places:

across the St John River between Van Buren and St Leonard, New Brunswick, where it connects with CN
between Vanceboro and St Croix, New Brunswick
three times between Milltown (near St Stephen), New Brunswick and Woodland. There is no direct connection from this line to any other railway in the US.
Regional & Local Railways