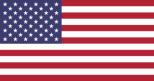 Rail Freight Carriers in
New York
A freight train on the approach to the Hell Gate bridge over the East River.
Long Haul Railways
Further details
CN, Conrail, CPKC, CSX, Norfolk Southern
International Railways
CN enters the US from Canada by a bridge over the gorge of the Niagara River near Niagara Falls, interchanging with CSX at Niagara Yard
CN, CPKC and CSX enter Canada by a bridge over the Niagara River between Buffalo and Fort Erie, Ontario
CSX enters Canada near Fort Covington
CPKC enters Canada near Rouses Point. A CN line runs from a junction with CPKC at Rouses Point into Canada
Regional & Local Railways
Train Ferry
New York New Jersey Rail provides one of the few remaining train ferry operations in the country, and the only one in the Northeast, carrying rail freight vehicles from Port Jersey to New York and thereby cutting as much as five days (yes, that's days) off the overland journey time. A short main line from the Bush Terminal yard in Brooklyn connects with New York & Atlantic Railway at Bayridge Junction. The Port Authority of New York & New Jersey are examining various proposals for improving the Cross-Harbor link, including a possible rail tunnel.
Military Railways
Websites do not in general contain details of railway facilities
US Army serving Fort Drum from Roots (junction with CSX)
© 2007-2023 Glyn Williams
Photo image © Thaddeus Roan