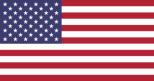 Rail Freight Carriers in
West Virginia
A West Virginia Central Railroad freight train, unidentified location in the valley of the Cheat River.
Although primarily a tourist operation, the railroad operates a limited number of freight trains,
both for its own maintenance purposes and transport of materials for third parties.
Locomotive 7094 is an EMD F7A 1500hp Bo-Bo diesel electric, built in the early 1950s
for the Milwaukee Road, subsequently purchased by the Chesapeake & Ohio Railroad.
It is now owned by West Virginia Central and has been repainted in a livery rerflecting its previous owner.
Long Haul Railways
Further details
CSX, Norfolk Southern, Wheeling & Lake Erie
Regional & Local Railways