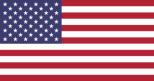 Tourist & Museum Railways in the
United States of America
These pages deal with the contiguous United States of America, namely 48 states and the District of Columbia. For the remaining states, and other areas of particular railway interest, see the Main Index.
UP Steam steam hauled excursions on the lines of Union Pacific
Select a state:
Don't recognize the two letter state code? Try hovering the mouse pointer over the code in question. In most browsers this will bring up a tooltip with the full name of state. Alternatively, see the complete list of state codes.
© 2007-2022 Glyn Williams